Who doesn't like ice cream? We all do. Did you know that July is celebrated as National Ice Cream Month in the United States of America?
On July 9th 1984, Ronald Reagan, the then President of the USA, signed into a public law a Presidential Proclamation designating July as the National Ice Cream Month.
Although no inventor can be credited with inventing ice cream, it has a rich history. King Solomon had iced drinks in the summer whereas Julius Ceaser sent soldiers to gather snow from the mountains to cool his fruits and juices.
A letter penned by one of the guests of Governor William Bladen in 1774, was the first recorded mention of ice cream in America. It was only after the American Revolution that ice cream became popular in the Americas. Today, an average American consumes 23 gallons (83 litres) of ice cream annually.
Ice cream companies annually contribute more than USD 11 billion to the American economy, support more than 26,000 direct jobs and pay more than USD 1.6 billion in direct wages.
July 23rd 2020 will be celebrated as the National ice cream day this year. The National Ice Cream Day is also celebrated as the National Vanilla Day. Vanilla forms the base of most ice creams.
Though Vanilla is the simplest ice cream to make, it was the first flavour to be introduced to America only in the 1780s when Thomas Jefferson crossed the Atlantic from France with a recipe. The Aztecs were known to use vanilla as a flavouring as early as the sixteenth century.
It was only in 1851 that Jacob Fussell, a milkman, established an ice cream factory in California that ice cream became available to all and sundry. Most Americans rate vanilla as the best ice cream followed by chocolate flavour.
Besides being celebrated as the National Vanilla Ice Cream Day, Jul 23rd is also celebrated as Gorgeous Grandma Day.
Here we're going to share some of the best ice creams for National Ice Cream Month…
Two Ingredient Mango and Pineapple Sorbet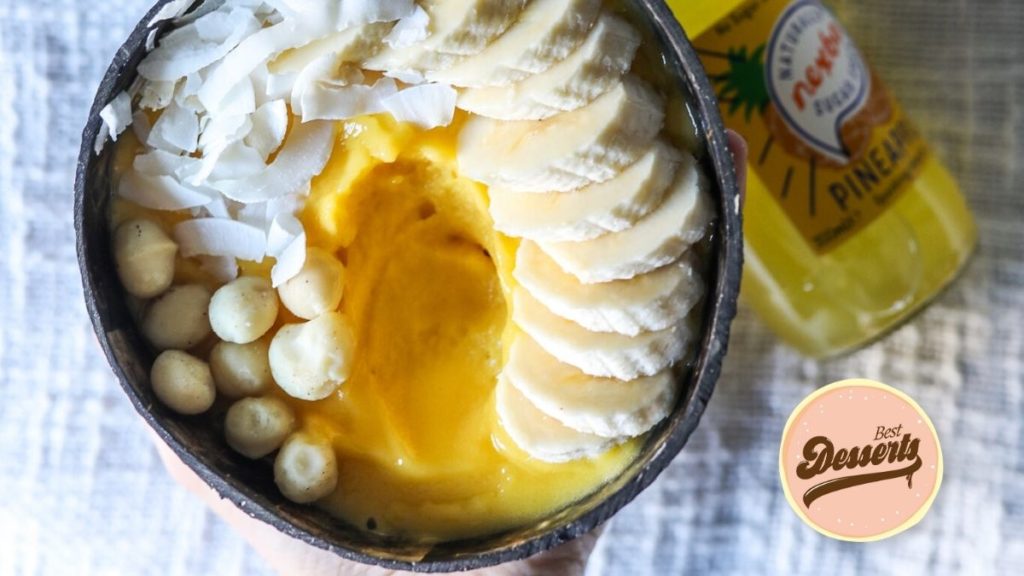 This two ingredient tropical mango and pineapple sorbet is the perfect healthy alternative to the sugar-laden store-bought variety. All you need is organic frozen mango and ​Nexba pineapple sparkling infusion​. The mango provides ample sweetness which is enhanced by the inclusion of the naturally sweet Nexba soft drink.
To create the ice cream-like consistency, we recommend blending on a low-speed setting for 2-3 minutes. This prevents over blending which can create a thinner texture. Alternatively, you can blend and store in the freezer for an hour or so to set. You can then use an ice cream scoop to serve.
We recommend topping with fresh fruit (banana or mango), coconut flakes and/or dairy free coconut yoghurt.
Quick and Easy DIY Ice Cream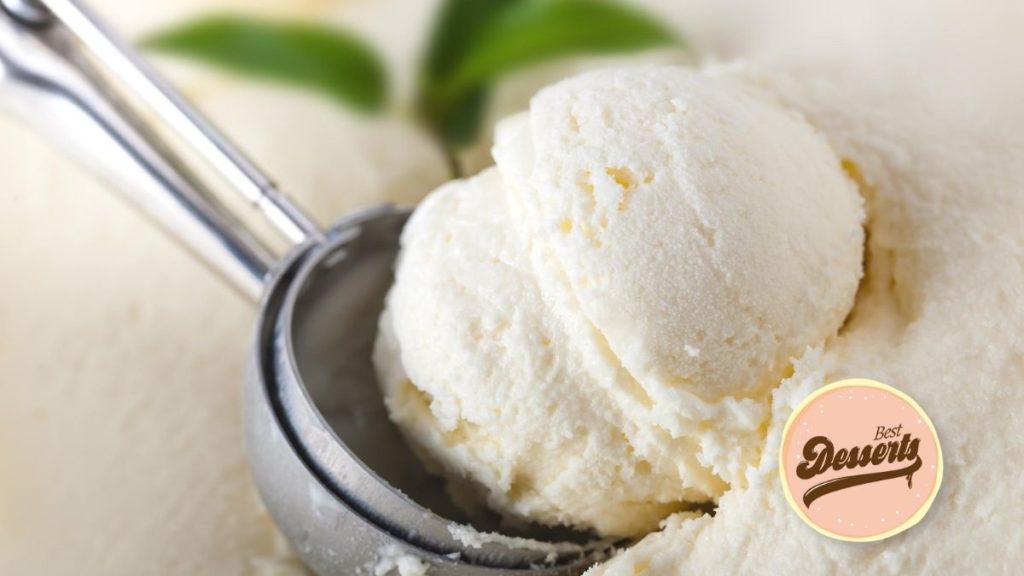 Making ice cream has never been easier. Perfect for hot and humid weather, this quick and easy DIY ice cream recipe will soothe your cold and sweet cravings. With only a few ingredients and no expensive ice cream maker, your dessert is done in 10 minutes!
Explore the variations at the end of this recipe and get more creative and healthier with your DIY ice cream. Garnish with your choice of toppings and indulge in an instant!
MATERIALS:
Small resealable plastic zip-lock bag (1 quart-sized)
Large resealable plastic zip-lock bag (1 gallon-sized)
Measuring cups and spoons
Ice cream scoop
TIPS:
This is only good for 1 person or 2 small servings, but you can make 2 or more mixtures inside small plastic baggies. Larger and stronger containers like empty coffee cans can be used to shake them for bigger portions.
Freezer bags are best to avoid possible leakage because they are more sturdy than regular gallon-sized plastic bags.
Milk creates a lighter, less dense ice cream. For a richer, creamier ice cream, you can use half-and-half.
For organic ice cream: choose organic ingredients.
For frozen yoghurt: choose a mixture of yoghurt and milk
For dairy-free ice cream: choose coconut milk instead of cow's milk
For sherbet: choose a combination of milk and fruit juice
For chocolate ice cream: choose chocolate syrup
Get creative by topping it off with chopped fruit or chocolate chips to make it look more appetizing.
Five Ingredient Kefir Ice Cream Custard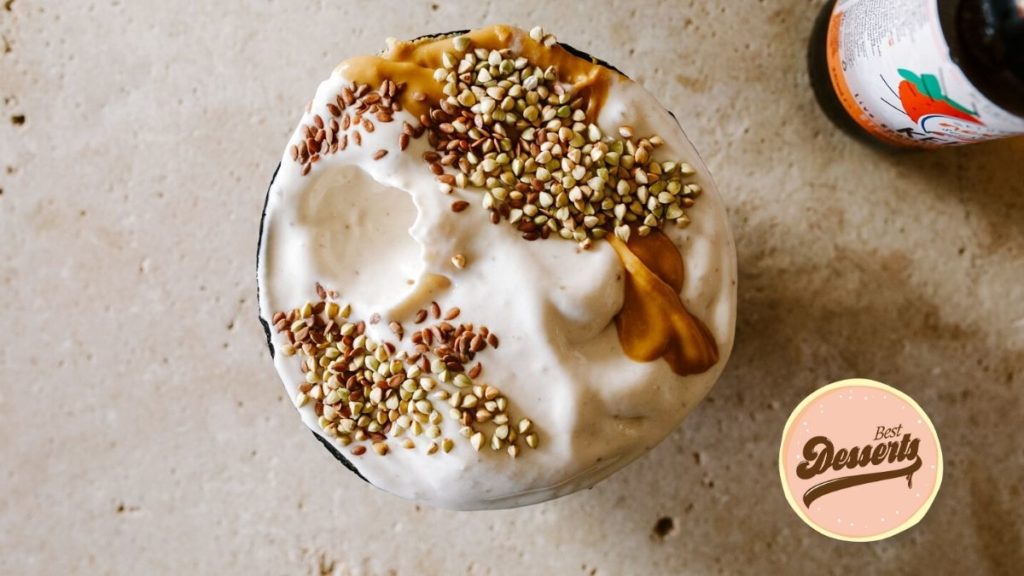 This Kefir Ice Cream Custard recipe is sweet, creamy, delicious, gut-friendly and just so happens to be made with no added sugars, no gluten and no dairy.
Sounds almost too good to be true, right? And what's even more exciting: it's made with just five ingredients.
Dairy-Free Chocolate Protein Ice-Cream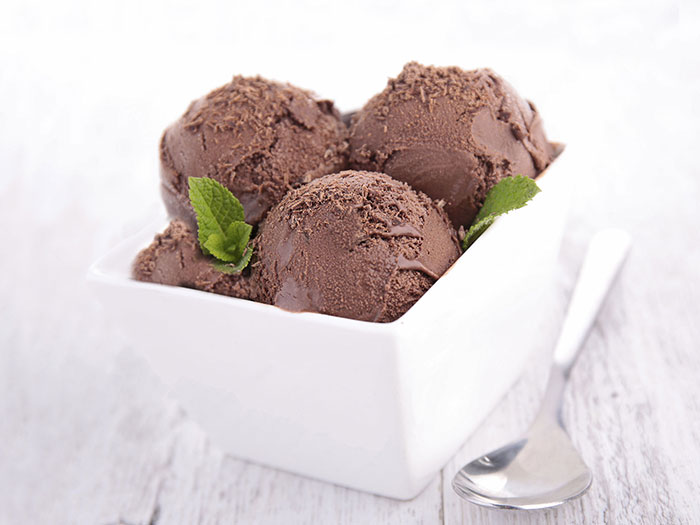 By Isagenix 
A creamy twist on a chocolatey treat! This ice-cream recipe delivers protein and satisfies your taste buds.
*please note this recipe is for ages 4+
Quick Summer Nutella Pops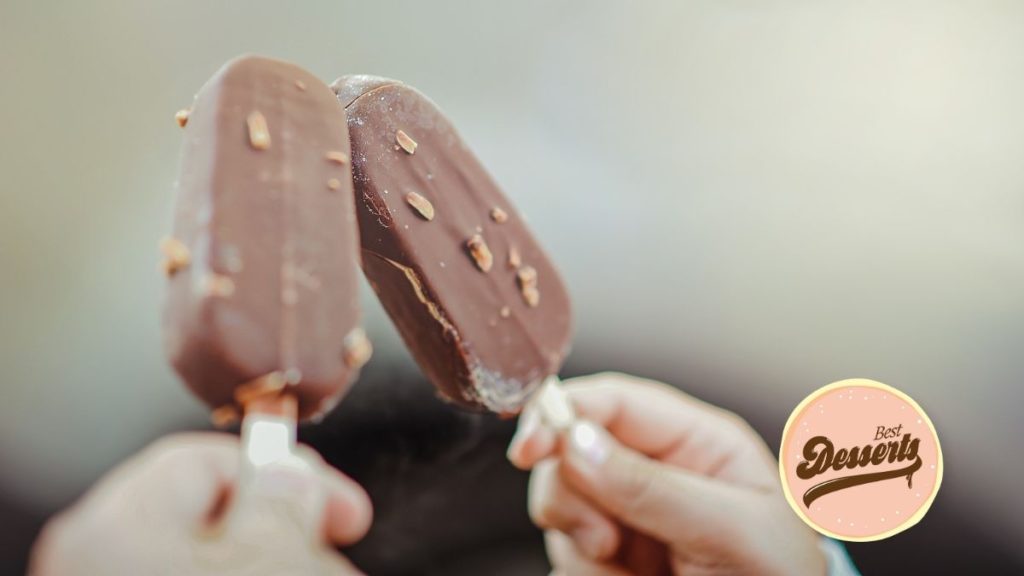 Calling out all Nutella lovers! Check out this quick recipe perfect for you this summer!

Chocolate Brownie Cooked Cake with Mango and Raspberry Sorbet, Garnished with Marbled Chocolate Bark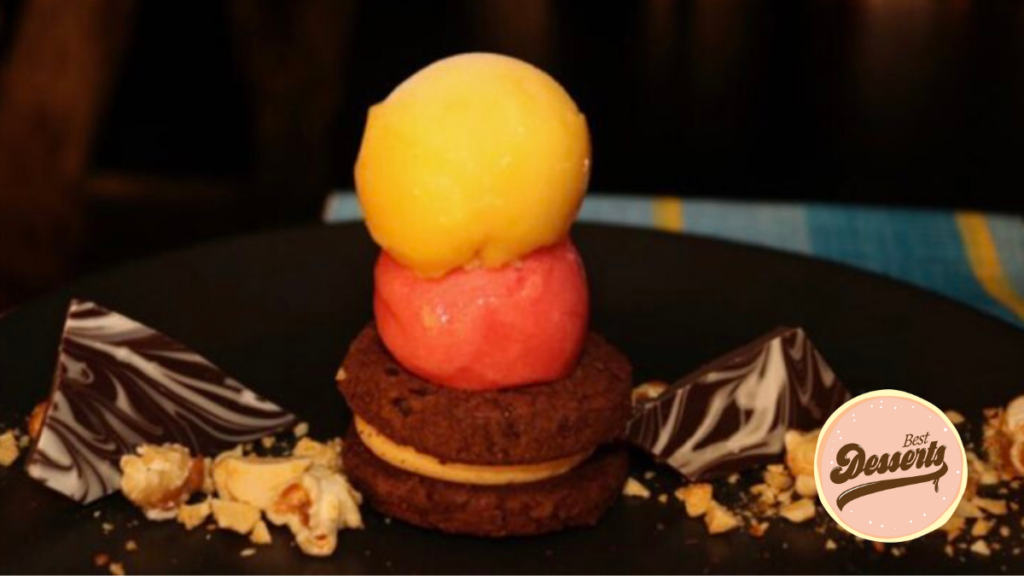 By Lisa Mead – Lisa Mead

Super Chocolate Ice Cream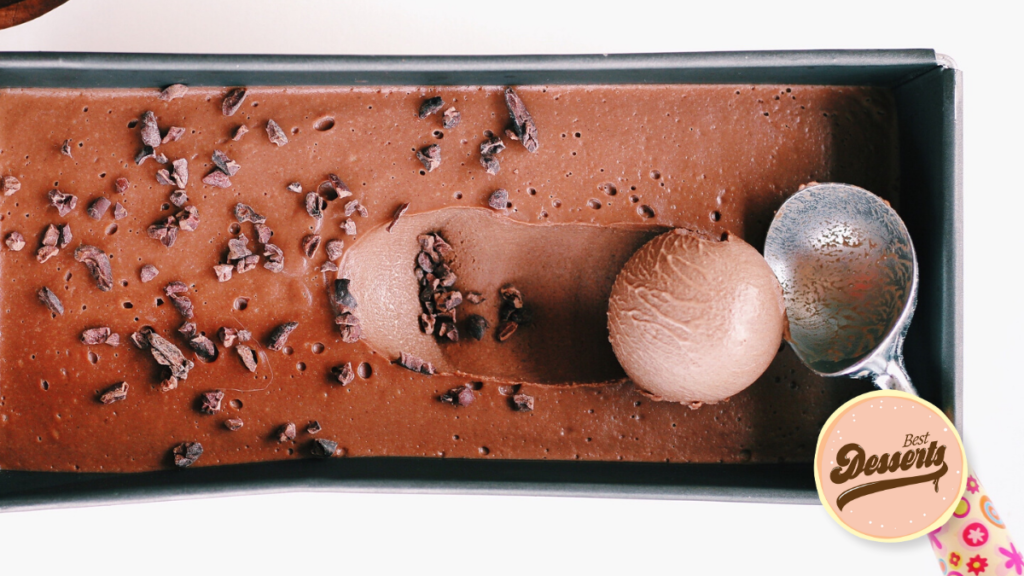 10-Minute Classic Fried Banana Split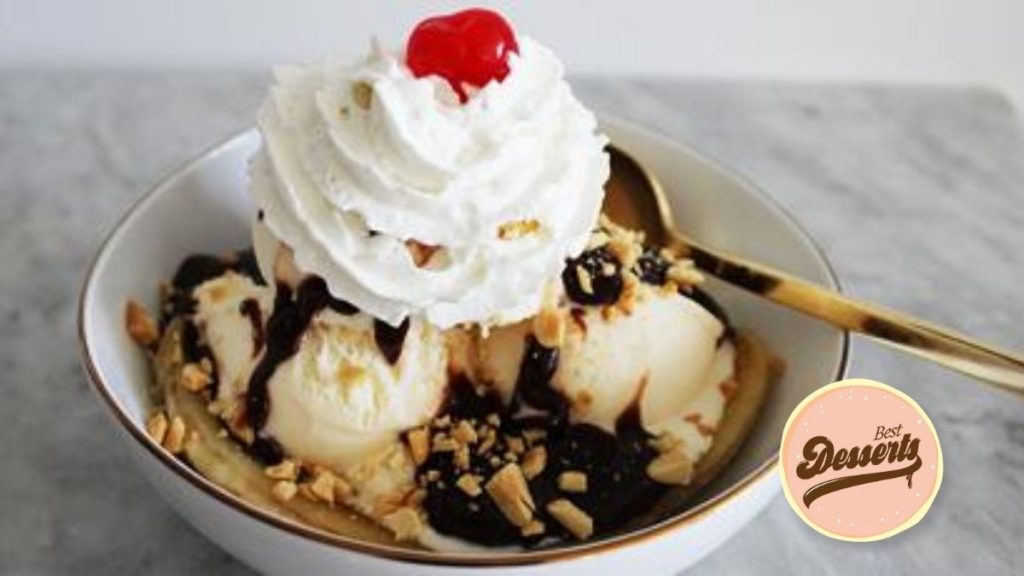 Who doesn't like an all-time classic ice cream dessert? Make the most of your 10 minutes and delight yourself with this classic banana split recipe. Banana splits originated in the U.S. and became one of the most prominent desserts worldwide. It now comes in many variants made from a load of ice cream, bananas, hot fudge, whipped cream, chopped walnuts and your choice of other toppings. This wonderful summertime treat undeniably tastes so good as it looks.
EQUIPMENT:
Griddle/ non-stick frying pan
Measuring cups and spoons
Paring knife
Ice cream scoop
Halo-Halo – Filipino Shaved Ice Sundae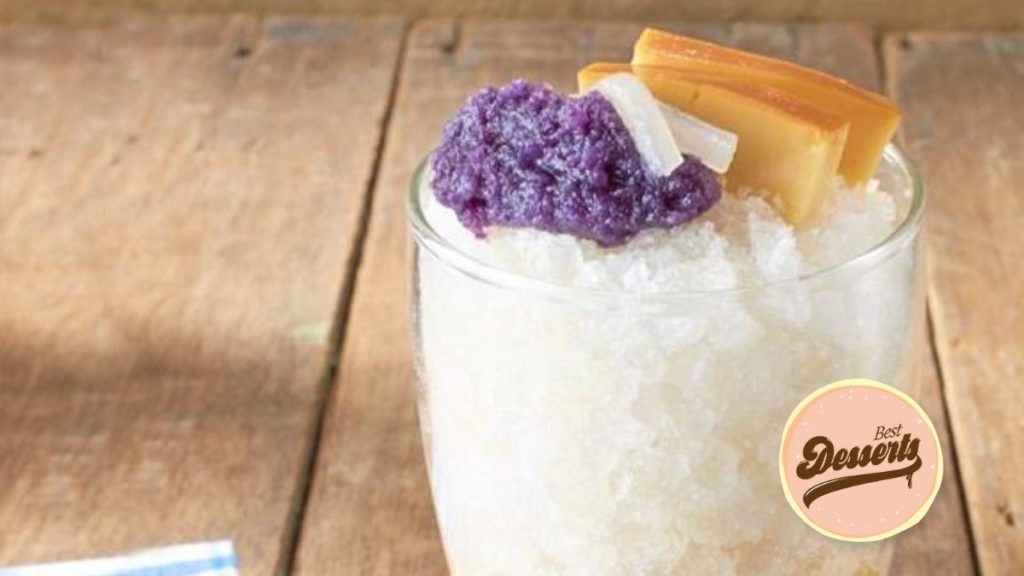 Try searching the best desserts in the Philippines and you will always see this dessert in one of the top five! This colourful layered dessert is called Halo-Halo which translates to "mix-mix." It is the epitome of Philippine desserts and usually craved during summer, and nobody can resist it. From locals to tourists, everybody loves a tall glass of Halo-Halo. It showcases how totally different (and sometimes random) components can come together to make something yummy and delightful!
Halo-Halo desserts were originally sold by Japanese vendors along numerous street stalls. In fact, this Filipino speciality is said to have been inspired by a shaved-ice cooler called anmitsu, another Japanese summer drink.
There are limitless variants of Halo-Halo. Ideally, it is a mélange of assorted sweetened beans and seasoned fruits topped with finely shaved ice, evaporated milk and/or ice cream. The mix-ins range from nata de coco, red mung beans, chickpeas, sago pearls, jelly, sweetened saba banana (Asian plantains), sweet potato, coconut, ube (purple yam) jam, leche flan, jackfruit, fried pinipig (flattened immature rice grains), sweet corn crisps and ice cream. How's that for complexity! As its name suggests, you have to mix all of the ingredients together to enjoy this refreshing dessert.
This dessert is a real deal of sweet refreshment! Once you combine all the ingredients, it's an explosion of diverse flavors. It's an exciting sweet adventure in a glass!
Equipment:
Tall Glass
Measuring cups and spoon
Scoop
Ice Shaver Machine