Looking for new ideas to celebrate Valentine's Day? Look no further as we compiled a pretty handy list!
Couple Grilling Goals this Valentine's Day
by Diane Falzon
This Valentine's Day, eliminate the pressure of fine dining and consider a tranquil, yet delicious evening meal around the barbecue. Crank up the melodic dulcet tones of the grill to create culinary cupid perfection.
Surprise your loved one with a romantic meal, complete with the ideal ambience and spice for a heavenly barbecue meal, with Samba.
It's all about the menu
The weather is perfect for an outdoor setting for you to impress your guest with the barbecue.
Perhaps a whole organic chicken, cooked on the rotisserie using Samba Smoking Chips or grilled duck with an Asian spice rub might be the perfect choice for this special evening in.
An abundance of colourful vegetables on a skewer, barbecued to perfection are ideal sides or the perfect go-to choice for a vegetarian date.
On-trend and taste at the moment is grilling a variety of lettuce. Whether it is a delicious cos lettuce with almonds or grilled romaine lettuce with fresh herbs, the char on the greens is simply something special.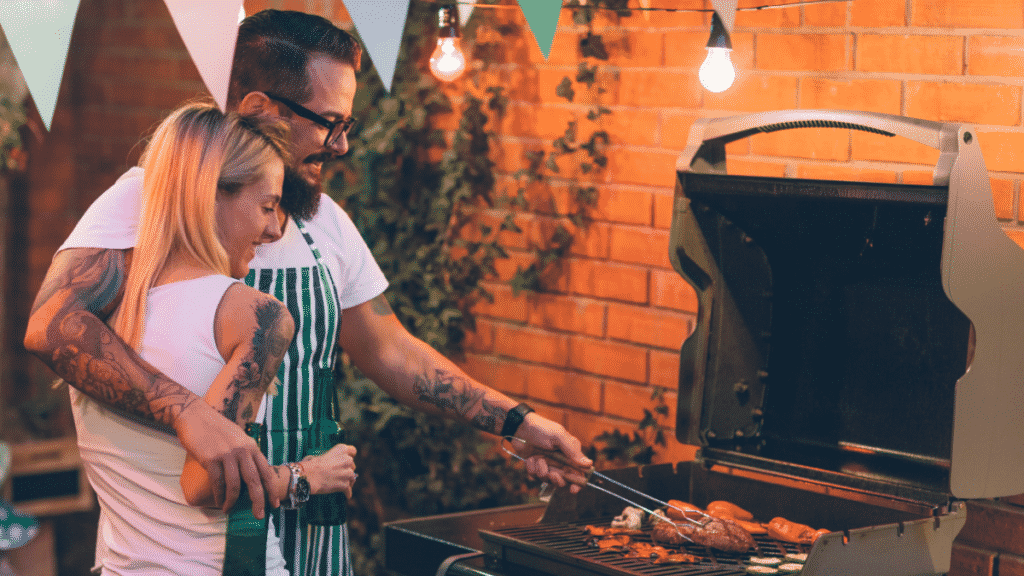 Set the sizzling scene
Make sure that the outdoor setting is fit for cupid. Forget about paper plates and disposable cutlery. A barbecue still deserves to be placed on the prettiest of flatware and using your good cutlery. You're there to impress, right?
Pepper the backyard with a variety of candles and lights, to get the mood just right!
And keep the heavy metal tunes to the car. Tonight, Michael Bublé and Marvin Gaye take centre stage.
And don't forget dessert
It's not Valentine's Day dinner without having something scrumptious sweet for dessert.
And what better way to complete a barbecue meal than to have a dessert from the grill.
Why not try the fool's proof foil-wrapped chocolate, marshmallow and banana dessert? With only three ingredients, this grilled dessert is mouth-watering good.
Another foil pack recipe is apple crisp. Apples topped with rolled oats, cinnamon and sugar are all that you need. And don't forget the vanilla ice cream to finish off.
Let the aromas and tastes from the grill be the love potion you need this Valentine's Day!
Out with the Old, In with the New
Why not celebrate with a cake with the words "Let's make every day Valentine's day" rather than trying to fix 364 days of being pretty average—and thinking it can be fixed—with one day of being thoughtful and putting in the extra effort that should be a daily effort.
A daily acknowledgment, a kind word, a compliment, stopping to really listen, to create real connection… then maybe we'd have less divorces, less families in mediation, and less kids lives thrown into shambles because parents forgot to work on their relationship instead of prioritising work deadlines, 3000 extra-curricular activities to run kids to so they too are burnt out!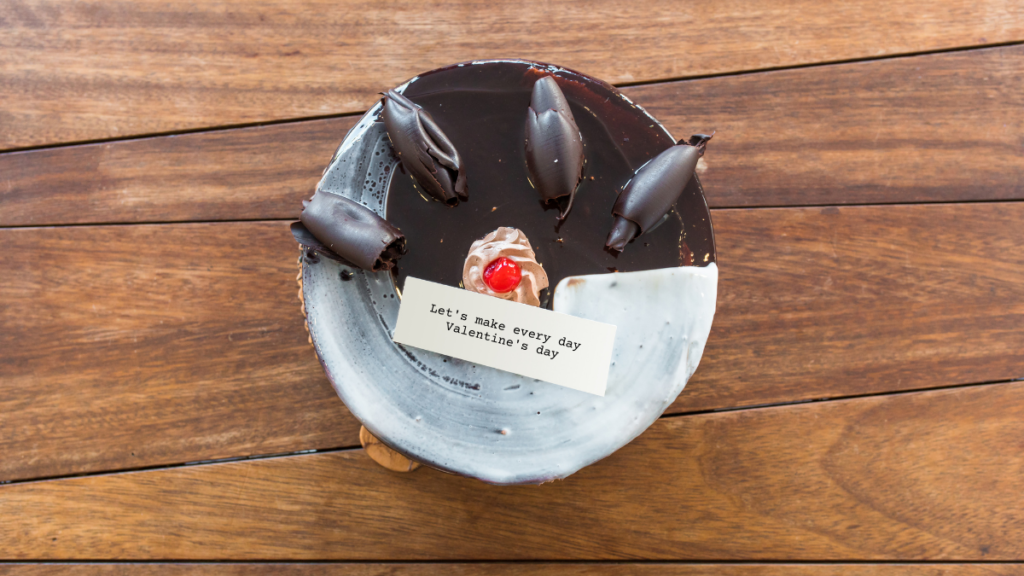 Shop great wine for the occasion!
Millions of Australians who prefer to support small businesses from the bush can now shop online in one convenient location this Valentine's Day. Spend With Us has popped together a Valentine's Day Gift Guide – especially for those who love good food and good wine.
One business on the Spend With Us marketplace is Michelini Wines, a family-owned and run winery in the Alpine Valley in North East Victoria. They've put together a great selection of wines and taken the hard work out of gift-giving and what to serve on Valentine's Day.
Every great date needs a great beginning – cheese and an antipasto platter. And what goes well with cheese and antipasto? Michelini's Pinot Grigio. With complex aromas of vanilla spiced baked pears and apple pie, it's the perfect starter wine and is a great gift for those that love baked chicken.
For lovers of spicy Asian dishes, Michelini's Sauvignon Blanc is the perfect low-cost gift. The Michelini Sauvignon Blanc discovers aromas of fresh tropical fruits, laced with spicy herbaceous notes. The palate is lively and youthful with a lip-smacking finish.
For those who love a hearty roast beef and a glass of red, Michelini has the ultimate dinner duo – a Merlot made from the classic Bordeaux grape that is full and generous on the palate with yellow plums, red and black currant and sour cherry. The Michelini Merlot is also perfect to pair with black olive tapenade and ricotta stuffed red peppers.
For those whose Valentine prefers a glass of bubbles, Michelini's Pinot Chardonnay Cuvee NV makes a great gift. With aromas of honeydew melon, green apple, nectarine and freshly baked bread, it's also the perfect combo with chicken, fried potatoes or seafood.
Every great date night also needs a great finish and for those who love sweets but are not so heavy for dessert, Michelini's Prosecco Rose is the go-to. A light rosy blush prosecco with vibrant notes of fresh strawberry and roses. Not only is Michelini's Prosecco Rose great for dessert, but it's also the perfect afternoon or high tea component to your special day.
Sarah Britz from Spend With Us says."Our favourite in the Spend With Us Valentine's Day Gift Guide is Michelini Wines Frangolino. It's a gorgeous cherry red colour, which is perfect for Valentine's Day and it can be enjoyed either as an aperitif with chocolates or cheese or poured over vanilla ice cream for decadent dessert – yum! We think it's the perfect Valentine's Day gift."
"The Spend With Us marketplace also includes a range of beautiful handmade chocolates which are also perfect for Valentine's Day gifts" Sarah adds. Shoppers can choose from either Milo and Moo's chocolate hearts from Goulburn NSW or Charlotte Piper's chocolate hearts with sprinkles, hot chocolate spoon with love or an I Love You chocolate bar which are from Kerang in Victoria".
For people that struggle each Valentine's Day with what to buy their Valentine, they no longer need to struggle. Spend With Us has shoppers covered and they also get to support a bush business at the same time.
Find the mentioned products on their website!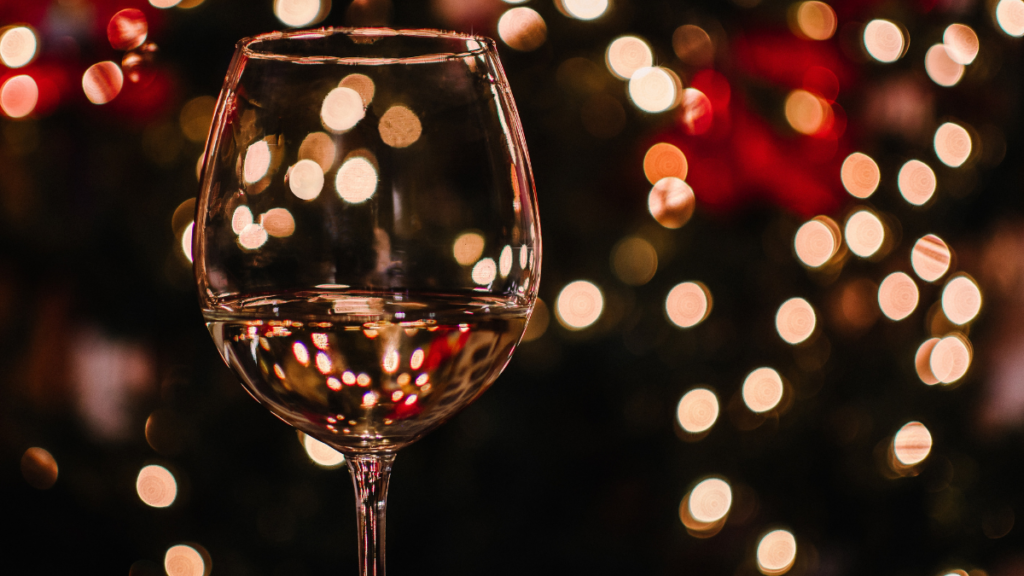 10 tips for a Conscious Valentine's Day
by Emily Fletcher, Founder of Clean + Conscious
After the past couple of years we have had, many people are finding themselves asking the bigger questions and getting back to what is important. With a huge decrease in social outings, formal events and time spent in shopping centres, we have unexpectedly found ourselves connecting more with nature and our own humanity. This has been reflected in our individual choices and desires to spend more consciously, buy more sustainably and have quality over quantity.  Australians are leading the way for conscious consumerism and many local businesses are jumping on board.
For the many contemplating how to apply this to special occasions like Valentine's Day, Emily Fletcher from the Clean + Conscious Awards has some advice for all of us.  How do we still celebrate without harming the planet in doing so, and how can we inspire others around us too?
Valentine's Day can unfortunately trigger a lot of landfill waste with shiny cards, wrapping, plastic and teddy bears, however, it doesn't need to. There are many ways to celebrate your love for another, whilst also caring for the planet and its people. 
Gift your loved one an experience – by themselves or even better, together. The memories can last a lifetime and be very bonding. Experiences can range from theatre tickets to cooking, art, pottery, wine tasting classes, to a weekend getaway. You could even recreate your first date.
An experience gift shows you've put time and thought into getting your Valentine something special
When making purchases, keep in mind where a product is coming from and the impact that transportation across the world has on contributing to greenhouse emissions.
Choose to purchase products made locally if you can. You will not only be supporting small business owners and reducing your footprint on the environment but also supporting local farmers and communities.
Skincare products made with wildcrafted Australian native ingredients such as Kakadu Plum, Kangaroo Flower and Lemon Myrtle are incredibly popular and sure to impress. 
Check out the Clean + Conscious directory for sustainable beauty gift ideas.
Gift a living plant instead of flowers
Love is more than a transient bloom, so this Valentine's Day, try gifting a living plant instead of flowers. This could take the form of a houseplant, succulent, tree or flowers to plant in your own or loved one's garden. (Extra points if you do the planting for them too!)
A living plant not only can be enjoyed far into the future, it also represents growth and a breath of fresh air. 
A Valentine's Day classic – just make sure it's ethical to ensure you are not supporting child labour and deforestation with your purchase, which unfortunately is widespread in the cacao industry.
See our favourite ethical Chocolates in the Clean + Conscious Directory. Not only are the chocolate products we recommend child labour free, but they are also palm oil-free and sustainably produced and packaged.
If gifting jewellery, make it ethical
If buying jewellery this Valentine's Day, make sure to buy from a jewellery company that has ethical and transparent sourcing and production practices. Also, consider buying secondhand!
The glittering jewellery and gemstone industries can hide a darker side of the conflict, child labour, forced labour and exploitation, which you definitely don't want to support in the name of love!
This Valentine's Day, make it your purpose to only buy gifts that won't add to landfills. Rather than going for gimmicky, make Valentine's Day giving about quality. Think about the lifetime of the materials that your gift is made from and make sure the purchase is something with purpose or meaning. Take notice of what your Valentine needs or enjoys doing and try to gift something that they will use.
If they are into health or fitness, why not gift some activewear or a yoga mat or accessory.
Check out the Clean + Conscious directory for ethical activewear and yoga accessories.
Great zero waste gift ideas include a reusable coffee cup or drink bottle. There are also beautiful zero waste body and beauty products that are sure to delight. 
Check out the Clean + Conscious directory for zero-waste gift ideas. 
Give a gift that disappears without a trace
A wonderful zero waste gift is one of food – why not include a gift of organic chai made from fair-trade tea and organic spices? Or some organic superfoods to help a loved one on a healthy kick?
Check out the Clean + Conscious directory for sustainable Food + Nutrition gift ideas.
Other fantastic zero waste gift ideas include experiences.
Experience the beauty of nature together
Sharing together the beauty of nature is a wonderful way to celebrate Valentine's Day and create special memories. To give excitement and create a real bonding experience, why not try something new together? Plan a bike ride and a picnic, hike a mountain, hire a rowing boat or a kayak together or take a blanket and warm drinks out at night and stargaze together.
The best gifts sometimes don't cost anything 
Make a video compilation or a collage of pictures of your favourite memories together. Write a poem, a song or a little book about your love story.
Wrap sustainably
Ditch the wrapping paper and sticky tape and wrap your gift in a reusable bag that can be used again and again for running errands. Other sustainable options include classic brown paper tied up with string or fabric.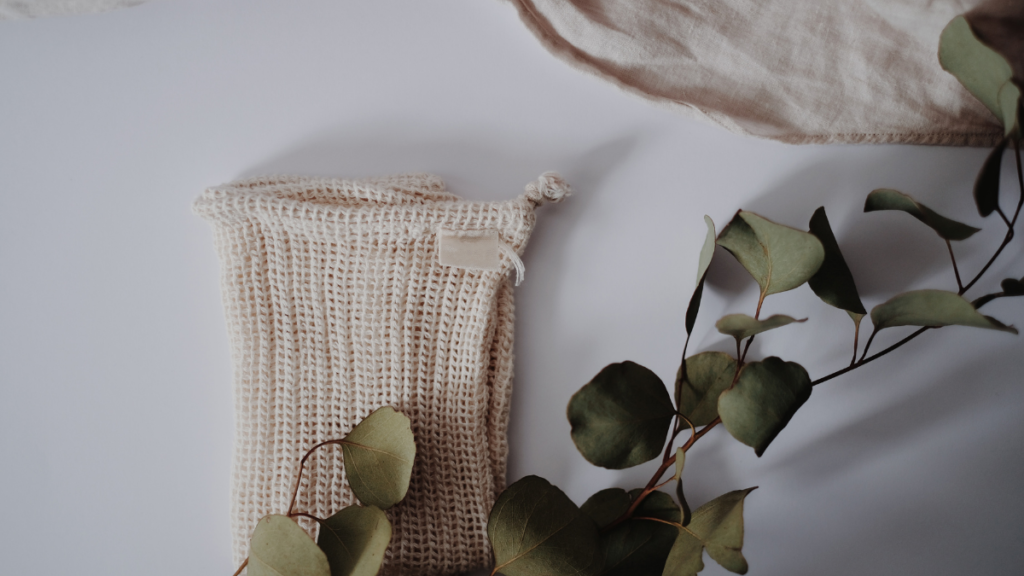 Desserts Perfect for the Day of Hearts
If everything's set except the desserts, check out this handy list of Valentine's perfect desserts!
Conclusion: New Ideas to Celebrate Valentine's Day
We all see Valentine's Day differently, making it a unique experience for each of us every year. No matter how you spend the day of hearts, make sure you are spending it with the people you love. Just like every day.