Delicious easy recipes to make this Valentine's Day for loved ones using Barker's New Zealand decadent dessert sauces
Valentine's Day, the time of year when we can pronounce our love out loud and spoil cherished ones with gifts and gestures that create lasting memories. For some of us Valentine's Day this year may be spent at home, so why not create a memorable experience by making a special decadent dessert.
Barker's New Zealand premium Dessert Sauces are the perfect addition to any sweet creation, whether you are a novice or gourmet cook treating your partner, friend or family member.
Barker's New Zealand Rich Chocolate Dessert Sauce helps turn a classic banana sundae into an indulgent creation. For another level of indulgence try Barker's Fried Banana Split Sundae recipe with crispy battered bananas rolled in cinnamon and served with ice cream and Barker's Rich Chocolate Dessert Sauce. An easy and quick dessert is the Chocolate Mug Cake, which is super delicious and can be topped with a variety of different flavours to personalise or add crushed honeycomb and nuts to make a 'mug cup sundae'.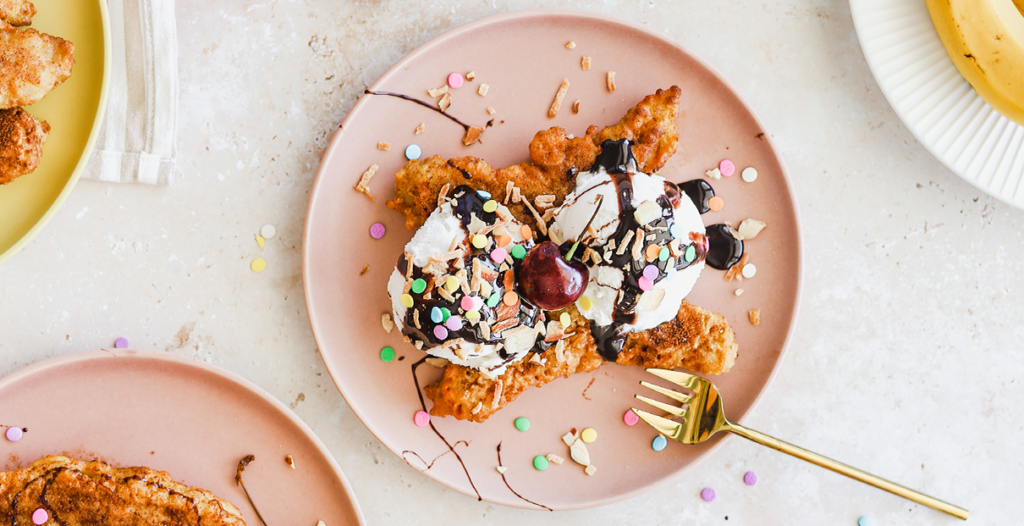 Strawberries go hand in hand with Valentine's Day. A classic mini-Pavlova topped with strawberries and cream will take little time to serve. You can add an extra layer of deliciousness with a generous serving of Barker's Luscious Strawberry Sauce – made with 45% strawberries it will add even more berry goodness. For lovers of puddings try Custard Pots with Sliced Oranges, Praline and Strawberry Sauce or for the cookie lovers, Sponge Kisses with Cream, which are sure to hit the spot.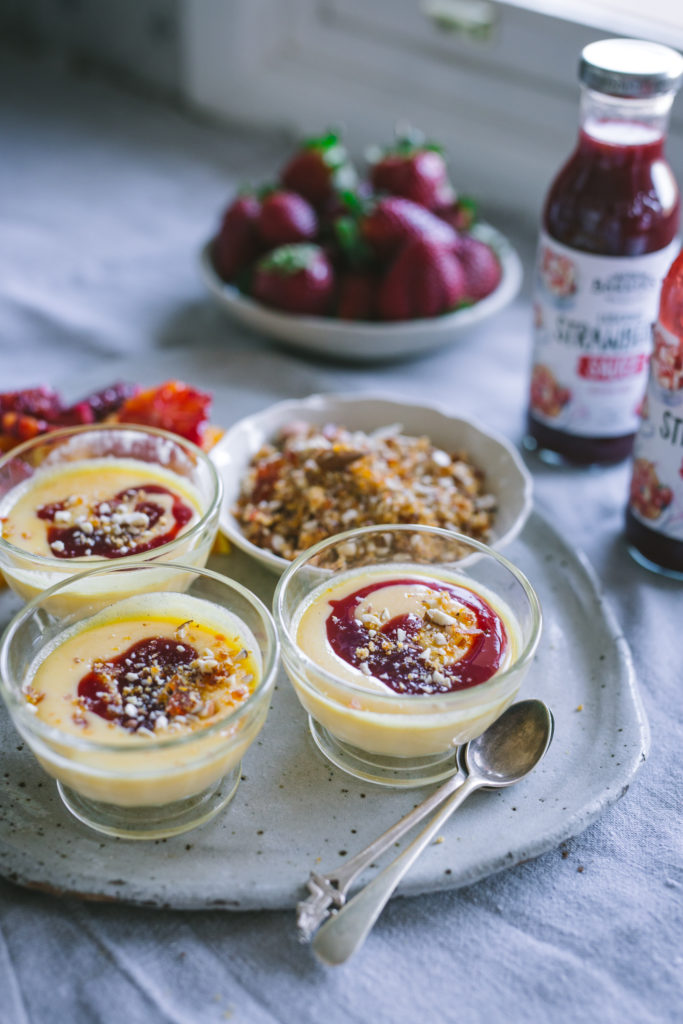 Barker's New Zealand Dessert Sauces are gluten-free and contain no artificial colours, flavours or added preservatives. The range includes six delicious flavours – Classic Chocolate Sauce, Hazelnut Chocolate Flavoured Sauce, Lemon Passionfruit Sauce, Butterscotch Caramel Sauce, Luscious Strawberry Sauce and Rich Chocolate Sauce, all designed to add an element of luxury to homemade dessert creations. 
Barker's Luscious Strawberry Sauce and Butterscotch Caramel Sauce are available from Coles supermarkets and the whole range is available at Woolworths supermarkets and independent grocers – RRP $5.00. 
For Barker's New Zealand recipes and to shop online, please visit www.barkers.com.au
For more Valentines-perfect recipes, check out these Chocolate Velvet Hearts!